Festive Nail Art Ideas for Holidays and Celebrations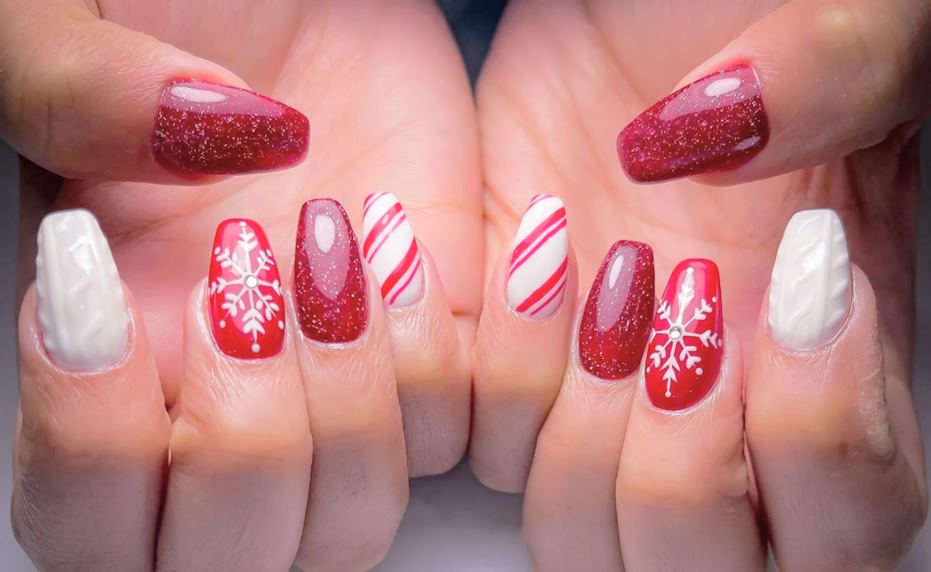 When it comes to holidays and celebrations, it's the little details that make all the difference in creating a truly festive atmosphere. And what better way to showcase your holiday spirit than through stunning nail art? Whether it's Christmas, New Year's Eve, Valentine's Day, or Halloween, the right nail design can add an extra touch of glamour and excitement to your overall look.
Nail Art Ideas for Christmas
When it comes to Christmas nail art, there's no shortage of classic and elegant designs to choose from. Whether you prefer a traditional look or want to add a touch of sophistication to your festive manicure, there's something for everyone. Let's explore some delightful nail art ideas that will make your Christmas season even more merry and bright.
Classic Christmas-themed designs:
Red and white candy cane stripes:
Capture the spirit of the season with iconic candy cane stripes. Paint alternating red and white diagonal stripes on your nails for a fun and festive look. This design is simple yet eye-catching, perfect for those who want a traditional Christmas nail art.
Green Christmas tree patterns:
Embrace the holiday spirit with adorable Christmas tree patterns. Use green nail polish as a base color, then add tiny gold or silver dots or rhinestones to represent ornaments. Complete the look with a star-shaped accent on your accent nail. This design will have you feeling like you're walking in a winter wonderland.
Santa Claus and reindeer motifs:
Bring the magic of Christmas to your fingertips with Santa Claus and reindeer motifs. Paint Santa's hat, belt, and boots on one nail, while drawing reindeer faces on others. This whimsical design will delight both children and adults alike.
Nail Art Ideas for Valentine's Day
Valentine's Day is the perfect occasion to embrace all things romantic and show your love through beautiful nail art. Whether you're planning a special date night or simply want to indulge in the festivities, these nail art ideas will help you capture the essence of love and create a stunning manicure that will steal hearts.
Romantic and sweet designs:
Heart-shaped nail art with pastel colors:
Celebrate the symbol of love with delicate heart-shaped nail art. Paint your nails with soft pastel shades like blush pink, baby blue, or mint green, then add tiny hearts in a contrasting color. This sweet and whimsical design will make your nails look like love notes.
Love letter and envelope motifs:
Channel your inner romantic with love letter and envelope motifs. Use a nude or pale pink polish as a base, then create intricate designs of envelopes, love stamps, and handwritten love letters on accent nails. This design is both nostalgic and charming, perfect for expressing your affection.
Red and pink ombre nails with heart accents:
Combine the classic colors of love with a trendy ombre effect. Start with a deep red at the base and gradually fade it into a soft pink or vice versa. Add heart-shaped accents on one or two nails to emphasize the romantic theme. This design exudes elegance and passion.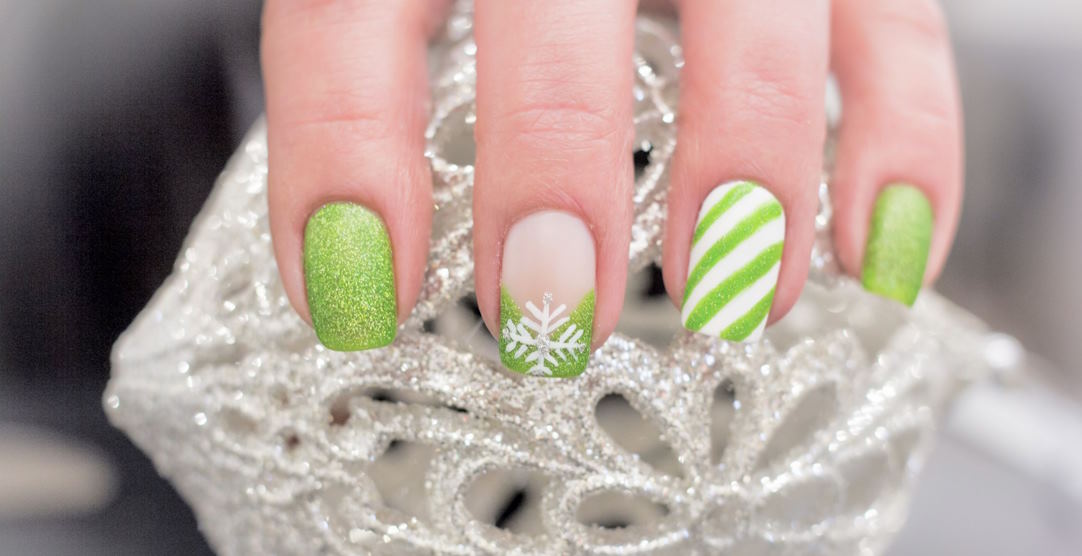 Nail Art Ideas for Halloween
Halloween is the time to unleash your creativity and embrace all things spooky and fun. From ghoulish creatures to glamorous and eerie designs, there are endless possibilities for creating Halloween-themed nail art that will give you the perfect manicure for the haunted holiday. Let's dive into some bewitching nail art ideas that will make your nails the talk of the town this Halloween.
Spooky and fun designs:
Jack-o'-lantern faces on nails:
Embrace the spirit of Halloween with adorable jack-o'-lantern faces. Paint your nails with a bright orange base, then use black polish to create the iconic pumpkin faces. Each nail can have a unique expression, adding a touch of fun and personality to your Halloween manicure.
Black cat silhouettes and spider webs:
Capture the mysterious allure of Halloween with black cat silhouettes and spider webs. Paint your nails with a dark base color, then add black cat shapes or spider web designs using a thin brush or nail art stickers. This design is both spooky and stylish, perfect for the Halloween season.
Blood splatter and dripping nails:
Create a creepy and gory look with blood splatter and dripping nails. Use a dark red or black polish as a base, then add splatters and drips of red polish to mimic blood. This design is ideal for those who want to embrace the darker side of Halloween.